Ed Sheeran's New Album
You Don't Need Math Skills to Know Ed Sheeran's New Album - Divide - Is His Best One Yet.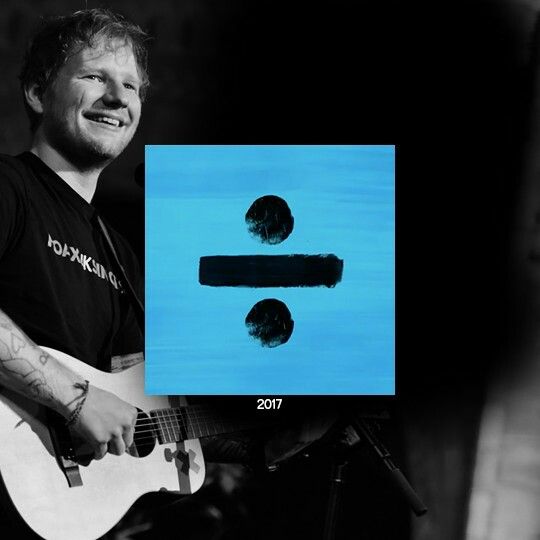 Hang on for a minute...we're trying to find some more stories you might like.
Ed Sheeran is a 25 year old English singer who won the 2016 Song of the Year Grammy Award for "Thinking out Loud."  Sheeran also won the Grammy Award for Best Pop Solo Performance that same year. Obviously, Sheeran has been a very successful singer, so millions are excited to hear his recently released album, Divide.
Most artists release one single at a time, but on January 13th, even before Divides's release, Sheeran made two of his songs, "Castle on the Hill" and "Shape of You" available on iTunes and Spotify.
The song "Shape of You" talks of a relationship between a man and woman where the man is in love with every part of the woman. This song has an island-style beat and is unique to Sheeran's previous songs. This song is more about love where his previous song's seemed to be sadder and less about love. Sheeran's says the song was influenced by his girlfriend Cherry Seaborn, a 24 year old English women.
His other song "Castle on the Hill" takes a different approach and talks more about his past friends and memories. It is an emotional song in which he starts off at his teenage years talking about his close group of friends from his hometown Framlingham in Suffolk, England. As the song progress, he talks of how his friends ended up which brings the emotional piece. Even though his friends had ups and downs and didn't end up like him, he shows his loyalty to them, when he concludes the song by saying "These people raised me and I can't wait to go home."
These songs send a message to us about society and life. "The Shape of You" tells us that you can't love someone for one thing, you have to love them for everything. It shows us the difference between infatuation where you love them for their look and appearance vs. actual love where you love every part of them.
"Castle on the Hill" tells us how no matter how much success or separation affects us we have to remember where home is and the people that got us to where we are. No matter what happens we should have a special place in our hearts for our family, friends, and home. Nothing can replace the place where we grew up and even Sheeran knows that because he "can't wait to go home."
The rest of the album is as eclectic as Sheeran containing pop, reggae, rap, blues, orchestral, Iris fold, and Ghanian inspirations.  So far, review have been off the charts.  Lucky for us, Sheeran's Divide tour comes to St. Paul's XCel Center on July 1st. Tickets are on sale now — and super expensive, but it's sure to be a great show!