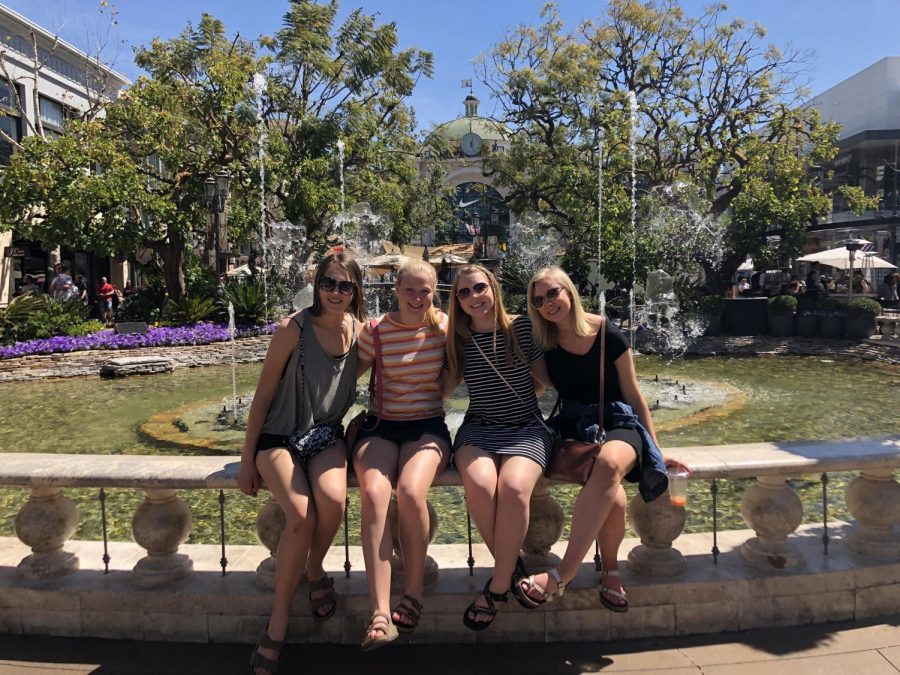 Many people used their spring breaks to go on an adventure or go see something new and exciting, and that includes the 50 kids who ventured through Los Angeles and San Diego on the choir trip.
Preparing for this trip was a challenge. We did sing music, and we performed in Southern California, so we needed to learn and memorize tunes for the trip. The tour group normally rehearsed Thursday night or morning, but the snowy tundra that was winter 2019 disrupted that schedule a little bit.
The month before we left was quite hectic as we tried to learn all of our songs and memorize the words. We ended up not using one piece, but that was just the one consequence we faced from all the disruptions. The extra practices on Tuesday mornings aided us, and we ended up knowing and performing our pieces quite well.
All of the extra work and practice was definitely worth all the fun things we did during this amazing trip. Here is a summary of our fun-filled 5-day adventure in Southern California.
Friday, March 29th
The excitement bubbled through me this entire day. Our trip is finally here! All the kids from the tour group met at Prior Lake High School around 4:30 PM with full luggage and big smiles. We rode a bus to the airport and boarded the plane at 8:30 and landed in Los Angeles around 11 PM, LA time. All the tired high schoolers, including myself, found our luggage at the claim and boarded the bus, ready to go to sleep at the hotel. We checked in and found our rooms, excited for the adventure tomorrow.
Saturday, March 30th
This was a really fun day because everyone was so excited about the trip. We ate breakfast then left for the GRAMMY Museum in downtown Los Angeles. We had a lot of fun exploring all the exhibits and doing fun activities in this building. There were different floors dedicated to different people and things relating to music, one floor filled with Dolly Parton's clothes. After our exploration, we did a panel questionnaire with different people working in the music industry.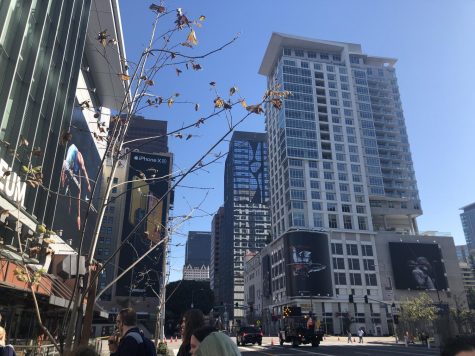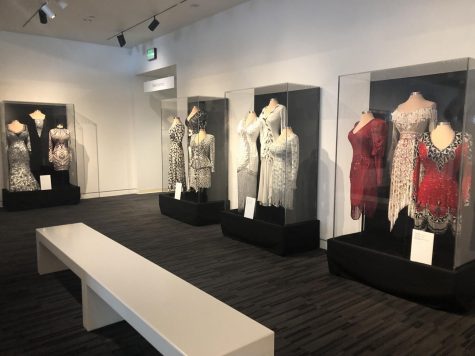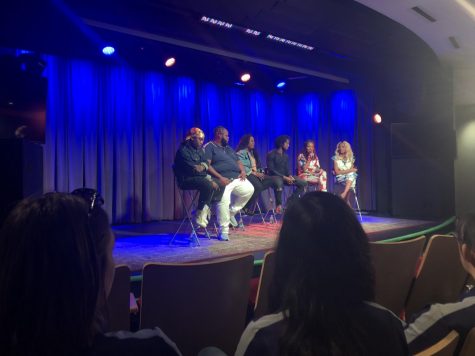 After that, we bussed to Hollywood Boulevard in Los Angeles and explored that. We had time to shop and look around before our tour. Our tour was done through a headset, a microphone, and a walk around Hollywood Blvd. We got to explore the different parts of Hollywood like the Walk of Fame, The "El Capitan" theater, and the mall where the Oscars are held.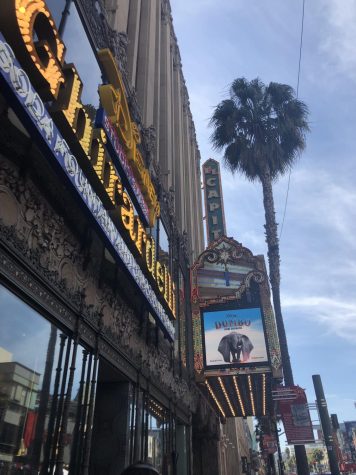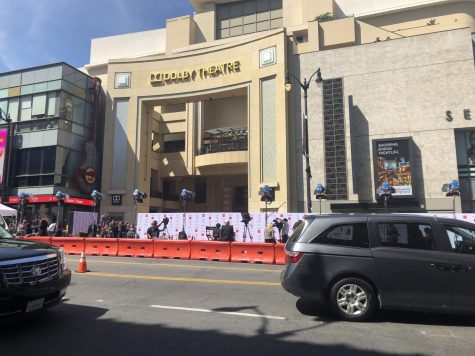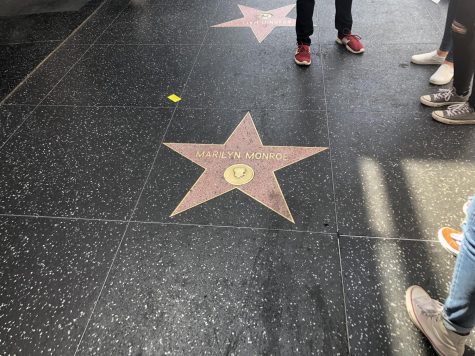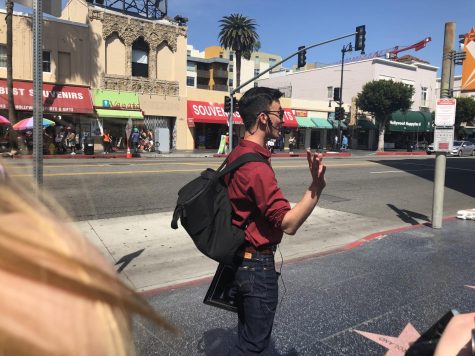 Then, we went to Hard Rock Cafe after a long hot day of walking around! We had a wonderful dinner, and then we got to enjoy watching "Dumbo" at the "El Capitan" theater where Disney premieres all of their movies. We got to listen to an amazing organ play before the movie, and he happened to be the organist of the year for the American Guild of Organists!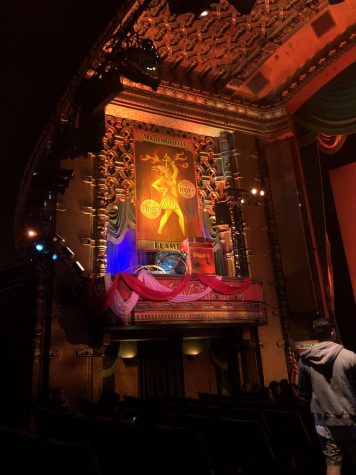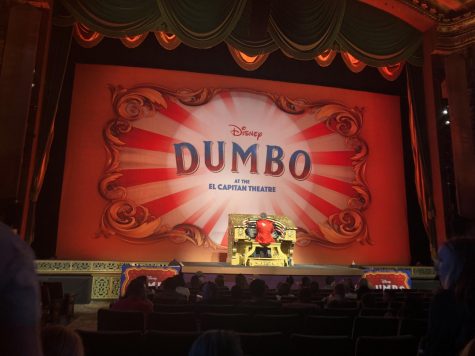 Sunday, March 31
We checked out of our Los Angeles hotel, and then we went to the Griffith Park Observatory where we could see breathtaking views of Hollywood and Los Angeles. We also performed here to a small audience of other tourists!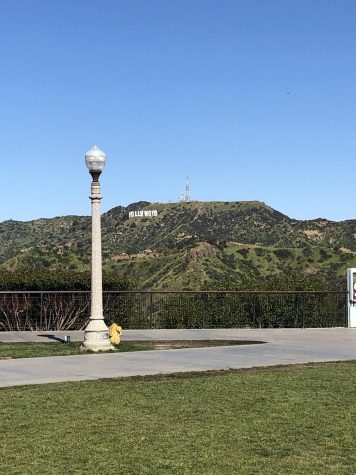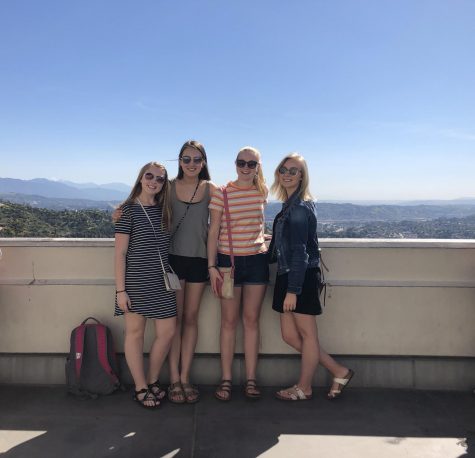 After these amazing views, we went to a super cool farmers market right next to a beautiful mall called The Grove! We enjoyed a lovely lunch, and then we got to go shopping in this big outdoor mall.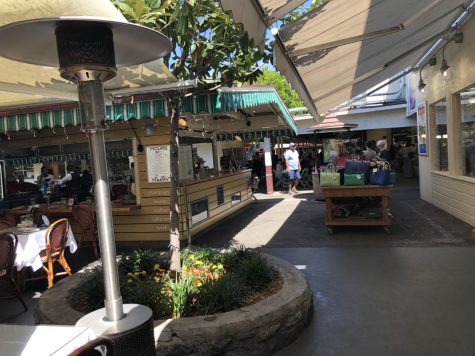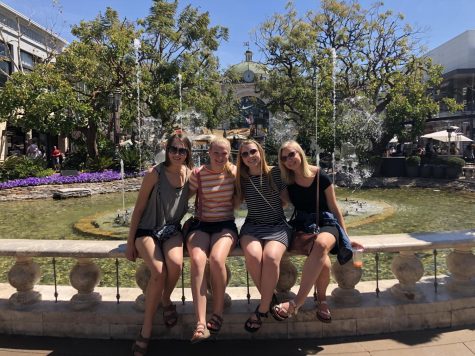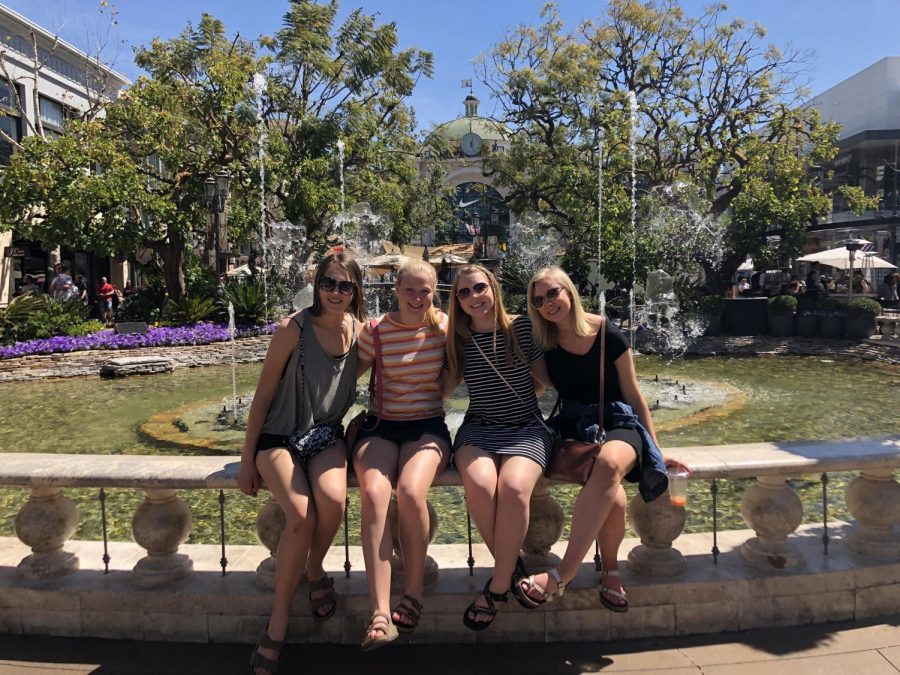 After a fun morning of shopping and eating, we went on a 4-hour bus ride to San Diego! Once we got there, we checked into the hotel, and then we went to the old town San Diego where we explored cool shops and ate at a fun Mexican restaurant.
Monday, April 1
This was our "work" day! We sang at both a cathedral church and San Diego High School, but we ended up stopping at In-and-Out in between for a delicious lunch! We had an awesome time performing for two different groups and people. We got to try different things vocally and hearing various opinions on how to improve is always interesting!
After that, we went to Seaport Village in San Diego! We got to look at the ocean and visit fun new shops.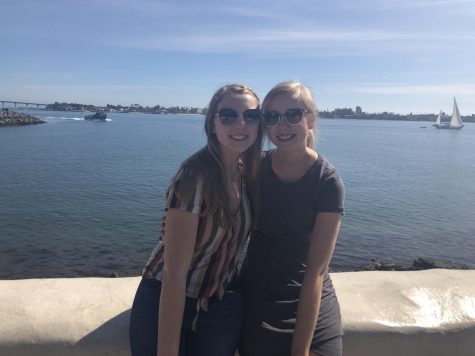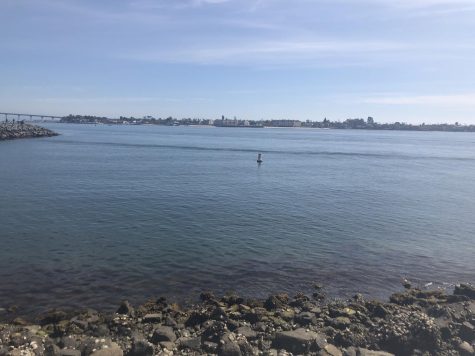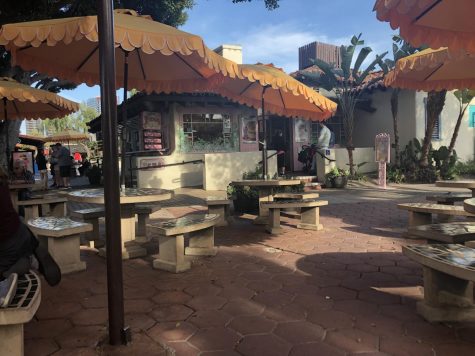 On our way back to the hotel, we got to go over a huge bridge that brought us to Coronado, California! The views were breathtaking with the sun setting on the water!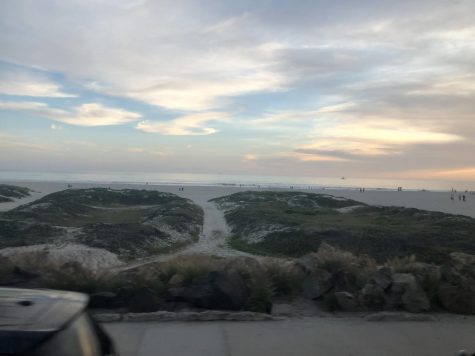 Tuesday, April 2
Today was a fun day because we got to stay outside and soak up the California sun! Our first stop was La Jolla beach and park, where we got to look out at the ocean and see sea lions! These natural sea lions were just laying on the sand, but if you got too close to them, you could actually get a ticket. Disrupting and scaring the sea lions could result in the mom abandoning her pups, which would be terrible!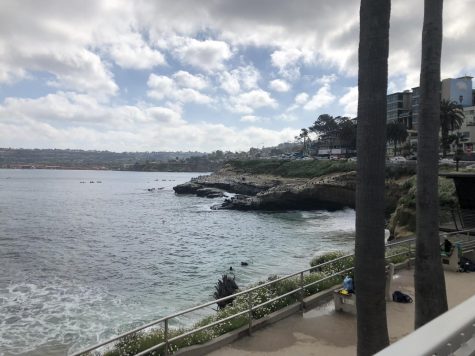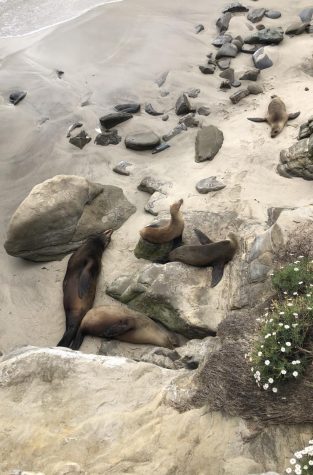 After that, we went to Mission Beach, which is one of my favorite memories from the trip! The sun was out, and it was a beautiful day to walk in the sand and feel like ocean's water! We got to explore, shop, and eat on this cool boardwalk surrounding the ocean. My group ate at a wonderful restaurant right on the water! It was delicious with beautiful scenery!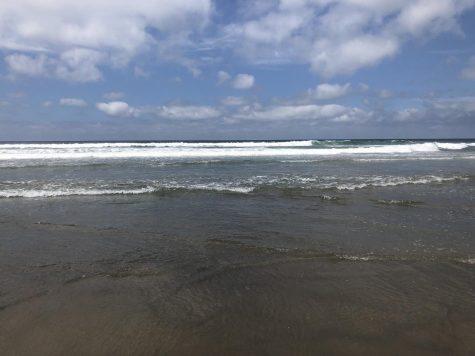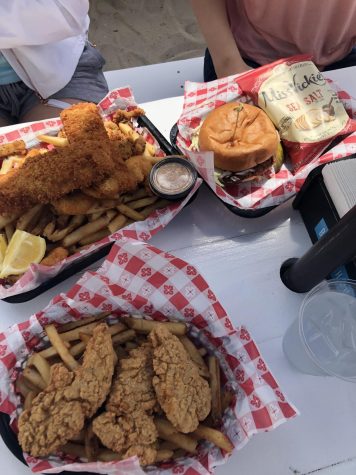 The last thing we did that day was the dinner cruise. We all boarded a cruise ship that brought us around a pier while we ate a delicious dinner. After eating, we did have a DJ with a dance floor, so we had to entertain the rest of the visitors on the ship! Some old celebrate songs did come on, and we had to break out into our choreography! The DJ and members on the cruise were very pleased and impressed! 🙂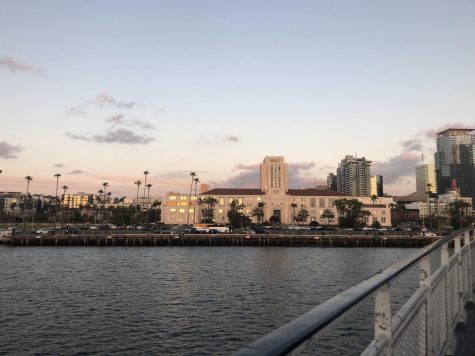 Wednesday, April 3
Today was the last day of this wonderful trip, and we were all exhausted but still excited. We spent this day at the amazing San Diego Zoo! It was ginormous and trying to see every animal was hard, but a journey that was worth it! We got to see all different kinds of animals and exhibits, and it was truly an adventure!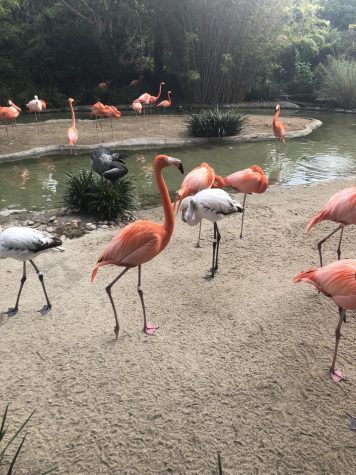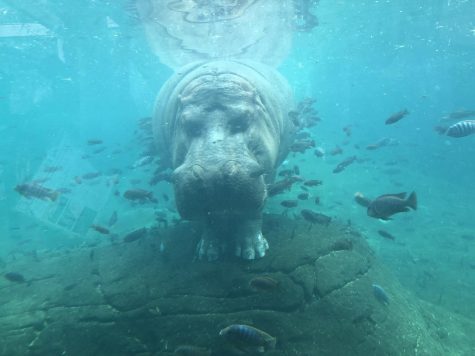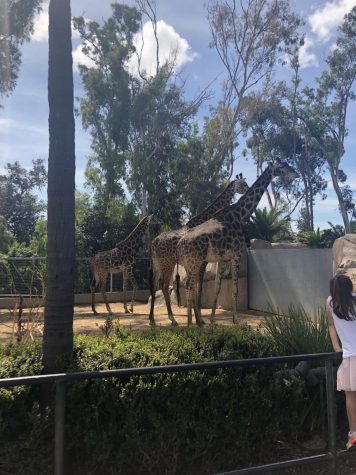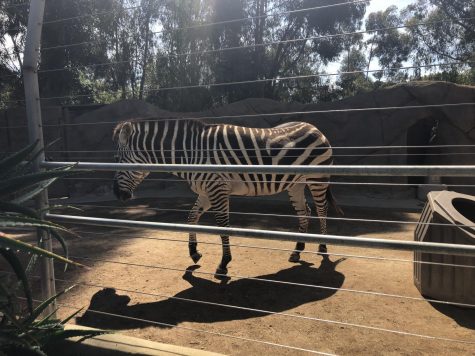 After the fun zoo day, we traveled to the airport for our late flight. We were all extremely tired, but the trip was an amazing experience!
Going on this trip was not only educational for my singing abilities, but I had a great time hanging with friends and meeting more people!