MNCAPS Business Students Take a Trip to the State Capitol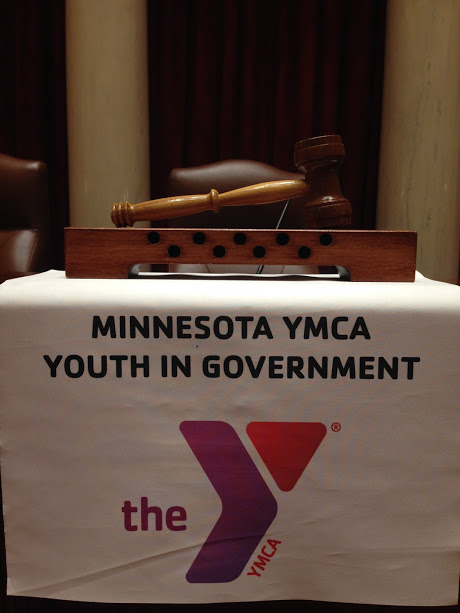 Courtney Cornelius, Entertainment Editor
January 9, 2017
The Minnesota Center for Advanced Professional Studies, MNCAPS, introduced high students to a fresh learning environment focusing on real-world "work" related situations and  the expanse of knowledge through curriculum-based college level courses. The class offered through the program include: Freshman Composition, Economics, Introduction to Business, Graphic Design, Marketing and Sales, and Speech. The MNCAPS program establishes work scenarios such as advertising simulations, marketing promotions, and a client-based project.
The business program is hard at work preparing to deliver their final reports to their corporate clients. Delivering the final report to the clients adds a new level of professionalism and sophistication to these mature young adults' qualities. We as MNCAPS students are exemplary leaders and strong professional advocates. My MNCAPS team includes four Prior Lake High School Seniors and a Lakeville South Junior. Our team has been recognized by the MNCAPS staff and acknowledged by our clients for having an organized presentation and strong preparation. Our team's client is the YMCA River Valley. The goal for our team is to create a strategy to increase youth presence for ages 12-24 as volunteers, employees, and in activities.
Over the last ten weeks, our team has established leadership roles, delivered three surveys, conducted a focus group, written several reports, and united together to satisfy our client's needs. Our conclusion comes soon and represents the point where we take the final task and hit the ground running toward the finish line. Now that we have narrowed our strategies down and found the solution to the problem, we are able to take a breath and acknowledge our hard work and accomplishments.
The YMCA offers several programs such as Youth in Government and a leadership council that is unfamiliar to Prior Lake High School students because it has not been advertised in the school. These programs allow young adults to stand forth and make a difference in the community and within the nation. Our team got a first-hand look at the intriguing Youth in Government program when visiting their conference in Minneapolis and St. Paul. This program provides government- focused mock style productions. There is an elected governor, a house speaker, media teams, lobbyists, senate members, and so forth. This program establishes a feel for the government's officials roles. Speaker of the House, Quinn, stated his role is the "figurehead of body." His knowledge and passion of the program is unprecedented. He addressed the idea of "seeing high school delegates bringing in the real life experiences that are happening in our state right now to the floor and discussing them in a civil manner." While visiting this event we received a private tour of the newly updated State Capital and a look into the senate building. Working with the YMCA has brought so much experience into my life and has opened my eyes about the programs that we cannot find in our high school. So reach out, look into the YMCA programs, and let your voice be heard! MNCAPS is the place to expose your leadership and solidify your confidence. Apply to MNCAPS today!