Prior Lake has 'a-choired' attention from surrounding schools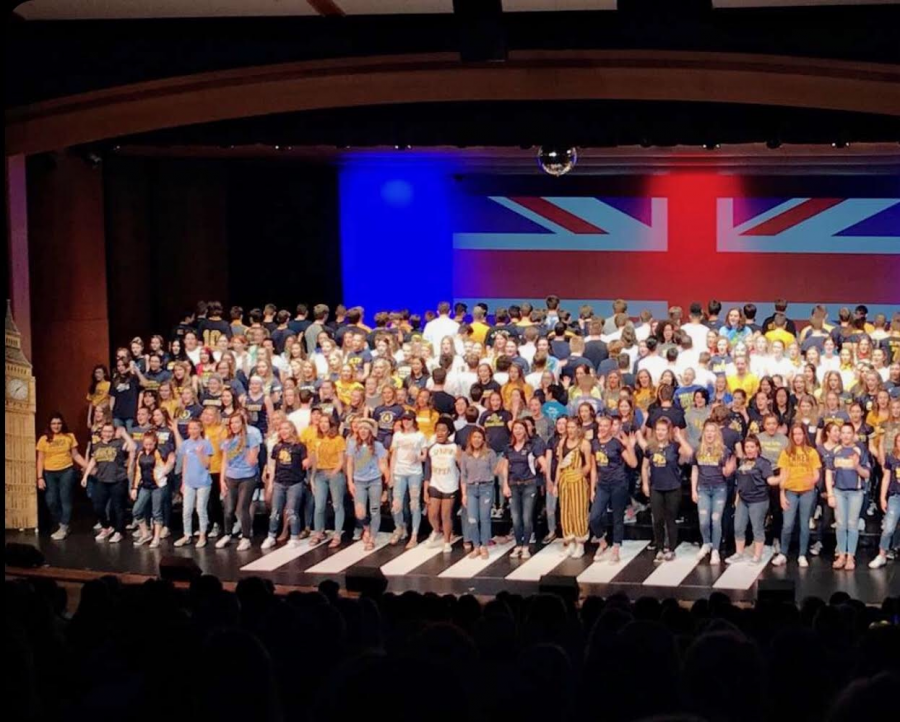 Payton Poulos, Contributor
January 17, 2019
As students walk near the cafeteria, they begin to hear the harmonies and melodies of choir students floating from the hall. This lovely sound is the product of the Prior Lake High School's choir directors, Rob Hahn and Randi Erlandson.
The retirement of Tom Hassig led to new and groundbreaking standards of the Prior Lake High School's choir. The choir directors are making better use of their resources by using the app Sight Reading Factory.
Sight Reading Factory is an app used for reading and practicing rhythms in different time signatures. It is also used for singing solfege in different key and time signatures and is made for different singing parts of the choir.
Before this app was used, there was the Bruce-Phelps method, but it didn't "accelerate through very well," said Erlandson. The old method did not have the criteria Sight Reading Factory has to teach choir students.
Sight Reading Factory was a big hit with the Prior Lake High School directors, even though the choir students were not excited for its arrival. "At first I hated Sight Reading Factory," said senior choir member Madison Landberg. "Then I realized how much it helped us and how much better we've become."
Hahn and Erlandson work hard to produce the quality sound their choirs make. To do this, they evenly split the choirs that they direct. Hahn takes half of the choir, from bottom tier to top tier, and Erlandson has the other half, also bottom tier to top tier. This way they balance out their teaching.
Erlandson has been at the high school for the past four school years, and prior to that she taught at Twin Oaks Middle School for one year. Hahn has been here for nine years, directing with both Hassig and Erlandson.
As the new teaching ways began, the Prior Lake High School's choirs have become more recognizable in other school districts and even top choral universities, in Minnesota and surrounding states. Last year, Women's Chorale, the top women's choir, was invited to sing at Farmington for a festival, and this upcoming February, Prior Lake will be hosting a festival for top women ensembles. Hahn and Erlandson know choir directors in the area, and their conversations allowed the Prior Lake High School directors to start noticing the mark they were achieving with the community.
They noticed, as Erlandson describes it, "rumbles" of knowledge of what their choirs were doing, such as the Anthem Team singing the National Anthem at a Twins baseball game two summers ago, or their first concert of the year taking place at Shepherd of the Lake Lutheran Church. Hahn and Erlandson said they have to constantly stay on the edge to stay ahead of other districts.
They also noticed changes in their choir students. Erlandson said she noticed "there's been such a significant increase in musical independence", and she noted that her students were becoming "more well rounded musicians."
Choir is also a place of inclusion: the directors make sure to both teach and care for their students. "Choir isn't just an art class to take for the credit, especially once you get into your second and third year," Landberg says. "Choir is a family."