A Netflix Original Heart Warming Film: Dumplin'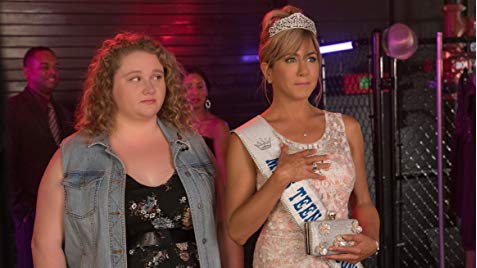 Drag queens, pageants, and body positivity are a few words to describe the movie "Dumplin'". It is an excellent film that shows teenage girls that just being yourself will give you more confidence and freedom. This film truly is an inspiring story on how one small town girl with multiple insecurities became bold and confident.
"Dumplin'" is one of Netflix's original new teen movies set in present-day Texas following the life of a teenage girl named Willowdean (Danielle Macdonald, also seen in the new Netflix original "Birdbox"). She is an all American girl who loves her aunt Lucy, her best friend Ellen, and of course Dolly Parton! Willowdean is a plus-sized girl who has her insecurities, but what happens when she enters one of her mothers (Jennifer Aniston) beauty pageants? You will just have to watch to find out!
This film's soundtrack is entirely inspired by Dolly Parton's greatest hits such as '9 to 5', 'Jolene', 'Here you come again', and many more! The music perfectly matches the setting of a small country town in Texas and sets the mood of the movie.
This Netflix original is directed by Anne Fletcher, best known for directing "27 Dresses", "The Proposal", and "Step Up". Fletcher did an interview with the Motion Picture Association of America and told them she took on this film because she loved the script and thought it was a very heartfelt story. "It was easy to make a decision because the story really was about the relationships between friendships, mothers and daughters, and anyone who feels they're outside of the world," said Fletcher.
The motion picture was filled with glitter, sequins, and glam making it very visually pleasing to watch. The story was colorfully filled with many different individuals with a ton of unique personalities and back stories. I highly recommended this film because it is a feel-good story that will inspire millions of people to become more confident in themselves.