Celebrate back to the 80s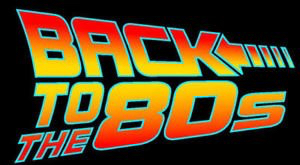 As the year comes to a close, it is now time for Prior Lake High School's annual Celebrate concert. This year, the concert includes a wide variety of music that comes from the '80s. The entire concert is filled with so many exciting and epic moments, but those moments take a lot of work to pull off.
Preparing for the Celebrate concert comes in two phases. At the beginning of the process, we all receive our music. Each choir is presented with around 4 or 5 songs, including a ballad and an upbeat song. Also, every student from the program must learn the opener and closer to the show. It is challenging yet exciting to learn this new music because it is a completely different style than anything we do throughout the rest of the year. It takes hard work in order to effectively learn and master the music quickly, but we all must do it in order to be ready to learn all of the choreography for the show.
After we become confident with our music, we must learn the dances. We begin by simply walking through all the steps. During this process, excitement for the show starts to build because we all are able to start imagining the final product.
After we learn all of the choreography, we are able to start rehearsing on the stage. During this process, we are able to perfect our dances. After we are on stage for a couple of weeks, we all realize how soon Celebrate actually is. On the Thursday before the shows, we have our dress rehearsal. The dress rehearsal is the time when we can finally see all of the songs and dances that the other choirs have worked on. When I was a freshman, seeing all of the songs that the older kids had been working was so inspiring because I decided that I wanted to be able to do that something when I got older. Now that I am older, it is so enjoyable and entertaining to support all of the younger choirs.
Preparing for Celebrate is incredibly challenging, but it is all worth it when we are able to put on a magnificent and entertaining show. My friends and I have loved perfecting our zombie walk in "Thriller", cheering for a boy in "Let's Hear it for the Boy", and singing our hearts out in "True Colors".