Darby's Dancers
"Around 33% of all babies born in the United States will be born with a birth defect", the Center for Disease Control and Prevention website writes. Although these children are different from most, they still deserve a chance to participate in normal activities.
Darby Jones is one of those babies born in the 33% category. She was born with Down Syndrome, a heart defect, and leukemia in Huntsville, Alabama.
Darby started dancing in the hospital where she was treated for many of her illnesses. She enjoyed dancing more than anything but wasn't able to be apart of a dance team. This led to her parents creating a program called Darby's Dancers, a dance program available around the world.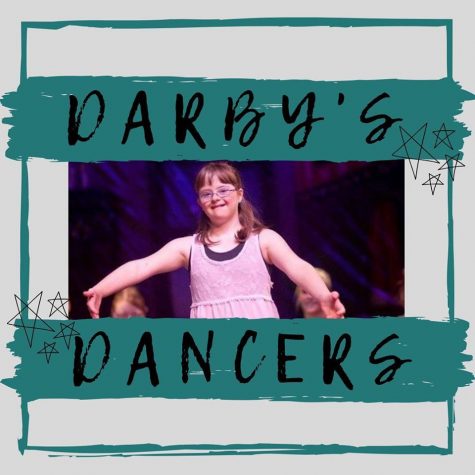 This is a once a week class for children with special needs to participate in a group dance. Other children who attend dance classes for the studio are able to volunteer to assist the special needs children.
Premiere Dance Academy, a dance studio located in downtown Prior Lake, hosts this program and holds these classes every Friday at five o'clock for one hour. This is the second year Premiere will be holding these classes. Around twenty-three children participate in this Friday night class.
Dancers in this program are exposed to a fun, exciting and encouraging atmosphere.
Ashlee Ford, a company dancer, is one of the student helpers who is a part of this program. She is partnered with Anthony, a thirteen-year-old boy. Anthony was born with Down syndrome.
Anthony loves the fun and safe environment that the program offers. Ashlee said "I love watching Anthony have fun doing something I also enjoy,"
This opportunity is a great way for all types of children and ages to do something fun and exciting together.
This class is held from October to late May every Friday. In May, Premiere holds a recital to showcase all of the dances practiced by all of their teams. The Darby's dance class also performs the dance they learned over the seven months.
The opportunity to get on the stage is a great experience for some children. Others who would not like to particulate on stage are never forced.
Ella Sprecher, another company dancer, is also a student helper in the class who enjoys dancing. Ella said, "watching other kids who learn differently do the same thing as me is awesome." She loves spending her nights at the studio and these Friday nights are just an extra bonus.
Many other dance studios across the United States hold these classes as well. All the way from the studio of Bricks Studio in Phoenix, Arizona to Drouin Dance Center in Westbrook, Maine.
Darby, unfortunately, passed away in 2013, although she is gone her memory and the footprint she left behind with forever be carried. The program was created in honor of Darby, and will always be a reminder to all of us to live freely.