PLHS Wave Newspaper: We're Officially Back!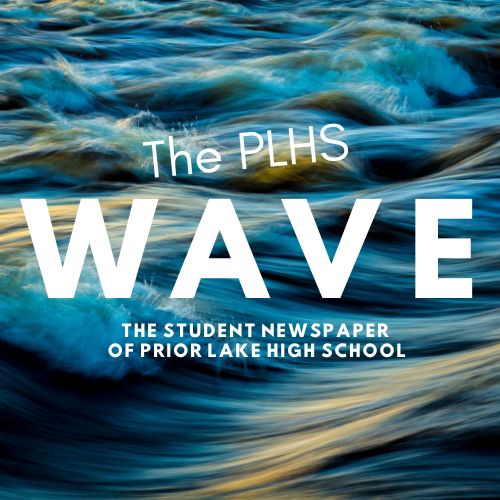 After a nearly two-year hiatus due to COVID, the PLHS Wave Newspaper is back for the 2022-2023 school year!
We've got a wonderful new staff who is ready to work hard on a reboot of The Wave.
The PLHS Wave began in the Fall of 2016 and has to date published over 150 stories on people and events that are important to students at Prior Lake High School.
We meet once a week as a full staff and also individually as needed for help with stories and interviews. Staff members learn journalistic writing, interviewing, editing, and publishing for our live, fluid, online newspaper.
Members of our staff, with the student leadership team and advisor help, contribute story ideas and take the initiative to make contacts and write.
Typically, The PLHS Wave covers stories that are not already covered in the Prior Lake American or the Savage Pacer. We may do a sports story, but it will probably be a behind-the-scenes look at a player.  We don't report scores. We focus on the humans behind them.
We're excited to be back this year and are looking forward to training our new staff to be future journalists.
Kris Knutsen – English Teacher – Wave Newspaper co-Advisor
David Graham – English Teacher – Wave Newspaper co-Advisor
Follow us on on our new social media accounts!
Twitter: @plhswave
Instagram: plhswavenewspaper