PLHS Art students win prestigious awards
For 100 years, the Scholastic Alliance for Young Artists and Writers has supported the Scholastic Art and Writing Awards. As "the nation's longest-running, most prestigious recognition program for creative teens," the awards are open to artists and writers in grades 7-12.  Teachers in the PLHS Art Department were just notified of this year's winners.
PLHS 2022-2023 Scholastic Art Award winners:
Senior Anita Lam won both a Gold Key and an American Vision Award for her painting titled "Post-Commute."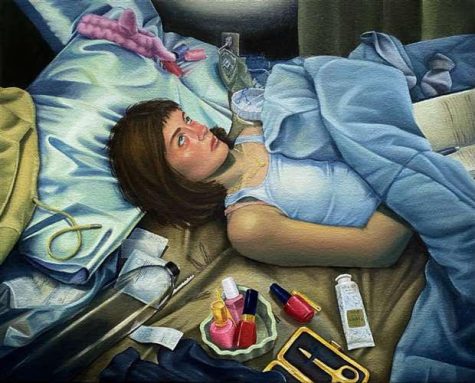 Junior Kelsey Schreiner won a Silver Key and 2 honorable mentions for her face-painting image titled "Ceramic Skull."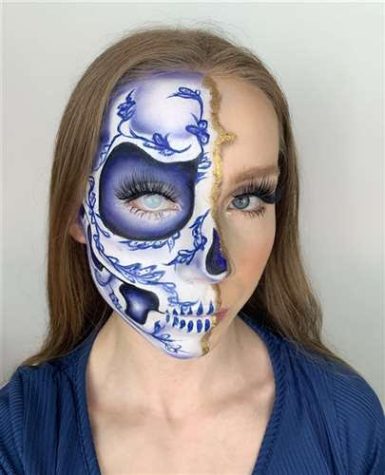 Freshman Aubrie Sutherland won a Silver Key for her painting titled "Twin Flames."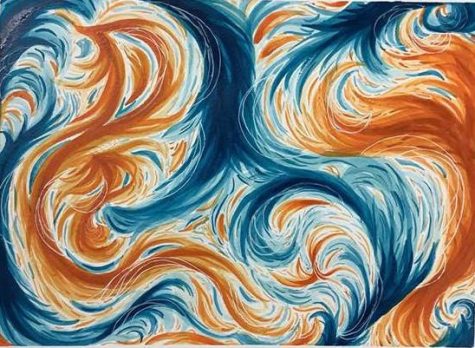 According to the Scholastic Art and Writing website, "entries are selected…without knowledge of the student's gender, age, ethnicity, or hometown." Judges look for the core values of "originality, skill, and the emergence of a personal voice and vision."
All entries begin at the regional level and are considered for awards such as Gold Key, Silver Key, and Honorable Mention. Gold Key winners are also considered for National Awards, American Voices/Vision Awards, and potential scholarships.
Art teacher Mrs. Malmgren says, "If you see any of them in class, be sure to congratulate them!"