Mrs. Devaney earns Teacher of the Year honors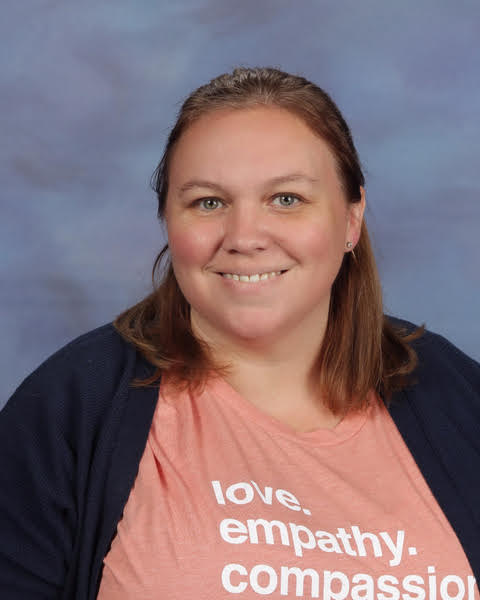 ESL teacher Katie Devaney is a gift to Prior Lake High School. Mrs. Devaney grew up in Savage until she and her family moved to Waconia when she was 12. She completed both her Bachelor of Arts and her Master's degree at Minnesota State-Mankato. One fun fact: Mrs. Devaney can say 'hello' in 8 different languages! She is beloved by both her colleagues and her students, so this year, her teaching colleagues named her the 2022-2023 PLHS Teacher of the Year. 
The following is an interview with Mrs. Devaney about becoming Teacher of the Year:
Q: Tell me about the PLHS teacher of the year. How does the voting process work?
A: Each teacher in the building gets to nominate their staff member of choice, then all the most common nominations get put to a vote for who they think should get it. I was nominated by 4 different teachers — which was so sweet — and then I got voted to win!
Q: Were you surprised when you found out that you won?
A: Of course I was surprised. You never really know if what you do makes a difference, so it was really nice to be recognized, especially in a small department like mine. It was a really huge honor, especially since the other nominated teachers are also really amazing. To be honored with them and to actually win was awesome and very surprising. 
Q: Why did you choose to be a teacher? What eventually made you gravitate toward teaching ESL?
A: I have always wanted to be a teacher, pretty much since I was a little kid. I actually got my license for teaching French, but when I was student teaching, I was put in an ESL class and loved it. I went back to school for another year to get my ESL license. And thank goodness I did because that's what I've been doing for the past fifteen years!
Q: What would you say your typical day is like as an ESL teacher?
A: I don't think there is a typical day in my class, at least not that I can specifically define. As an ESL teacher, I have to deal with a lot of things that don't happen in regular classes, such as counseling a student through their struggle with visas, to give a recent example. I also figure out ways to help students who are new to the country adjust to American public schools, or just the US in general.  My job as an ESL teacher varies from day to day. I also work with teachers of core subjects to help them modify lessons in classes like biology or math to gear them toward students who speak primarily Russian, Spanish, or pretty much any other language besides English. That's a pretty unique part of my job. I co-teach English 9 and 10 every day, helping make the class doable for students who are new to the English language. There's also a variation in comprehension levels. At PLHS there are students who are completely new to English all the way to those who are basically fluent but still sort of struggle with writing, grammar, and comprehension. 
Q: Do you ever struggle to work around language barriers in your classes—since you obviously don't speak all the languages spoken by your students, at least not fluently?
A: Yes! I encounter language barriers a lot in my classes. I've taught students with 30 different native languages—and from 20 different countries—over the years, and currently teach 16 different languages just this school year! French is my second language and I'm trying to learn some Spanish, but for a lot of other languages, I use translator apps. I also sometimes even draw really bad pictures on the board to show things, kind of like charades. I also have Post-it notes with common words in some of my students' languages posted around my classroom. I like to have my students teach me as I teach them. I will also utilize other students. For example, if I have a Spanish-speaking student who is more advanced in English, I will use them to help bridge the gap between me and another Spanish-speaking student who is newer to English. However, English is unique in that most countries teach at least a little bit of it in their schools, so I've only had two students over the years that came to me without speaking any English at all. 
Q: What would you say is the most rewarding part of your job?
A:  I love the connections that I make with my students over the years. It's not like a typical teaching job.  I get to work with students for several years, so I get to know them and even their families, and I get to see them grow in English language knowledge (and confidence). That's probably my favorite thing about what I do.  
Congratulations on Teacher of the Year, Mrs. Devaney! From what we can tell, the win was well-deserved!