Did you know that there's a new…album by Lana Del Rey?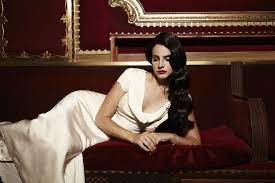 Hit indie rock singer and songwriter Lana Del Rey released her 9th studio album, "Did you know that there's a tunnel under Ocean Blvd" on March 24th. 
Elizabeth Grant, also known as Lana Del Rey began singing in 2005 and began releasing music in 2011. Lana first released music under the name "Lizzy Grant" back in 2008. She made the switch to Lana Del Rey around 2010.  
In comparison to her 8th album "Blue Banisters," which has a distinct jazz and folk feel, "Did you know that there's a tunnel under Ocean Blvd" hits more alternative pop and gospel notes. 
Throughout her career, she's created albums highlighting the guitar and explored rock, folk, jazz, and even country.  She's also collaborated with other artists, such as Taylor Swift.  Swift featured Del Rey on her album "Midnights," where she contributed to the song "Snow on the Beach."  Artists respect Del Rey as an inspiration for a lot of new indie artists.
"Did you know that there's a tunnel under Ocean Blvd"  really takes Del Reys's music in a new direction. In her past albums and songs, she focused on branching out on some songs, but having the album remain her usual sound. Her newest album completely sticks to a genre and really highlights her alternative pop ability. She also takes on new genres for herself, such as having the song "Peppers" feature a rap section. 
Lana Del Rey is also a highly commended songwriter, having won multiple awards for her abilities. "Did you know that there's a tunnel under Ocean Blvd"  contains some of the best-written songs in her career as she touches on a lot of darker elements while still featuring her trademark melodic instrumental background. 
Her first track on the album, "The Grants," highlights her family.  Shining a light on her grandmother, sister, and mother — Lana's relationship with her mother has been rocky over the years, with her being mentioned in various songs throughout the years. She even has a song dedicated to her called "My Momma." 
The third track of the album, "A&W," is the third in her soda trilogy. The first is "Cola" where she sings about escaping and making it out to the other side. The second song in her trilogy is  "Diet Mountain Dew" which highlights her struggles of being in love and contemplating "Do you think this will last forever?"  The third song, "A&W," ties the story together. She sings about how things will never go back to how they were before they were together and how things were better when they weren't together. 
The Soda trilogy puts a lot more emphasis on "Jimmy" who is a fictional love interest character. Jimmy is a reflection of her past and present, the way things were, and how things have changed for her.  Throughout her career, her albums and songs have represented her growth as a person.  
Throughout the years, Lana Del Rey focused on telling a story with her music.  She emphasizes the lyrics in every song, always singing with a purpose. She didn't earn her title as one of the best female songwriters easily, and this album emphasizes her ability.  Lana Del Rey is an impressive artist, going from genre to genre easily. 
Give her latest work a listen.