Prior Lake High School Varsity Cheer- Will all of their hard work pay off?
Hang on for a minute...we're trying to find some more stories you might like.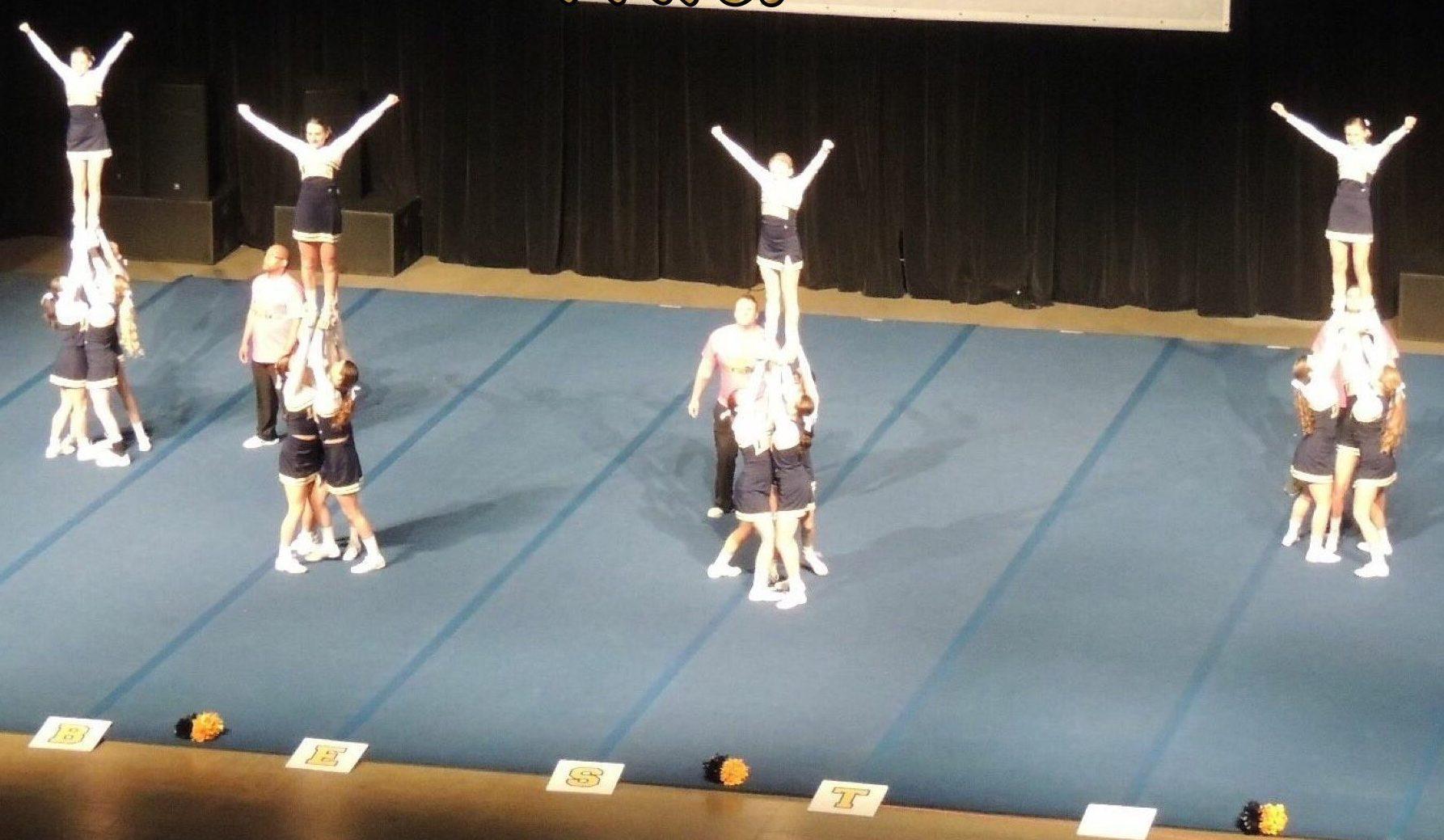 Prior Lake High School's Varsity Cheer leading team practices 3 days a week for 3 hours at a time at Twin Oaks Middle School. On the weekends they have at least one competition at various high schools in Minnesota while each one is another rep of practice for their final routine at nationals in Orlando, Florida.
"Doing well in this competition requires commitment," quotes Natalie Restifo (Captain of the Varsity team.) With the help of their two coaches (Jeff Stein and Bridget Ortner) and the other two captains (Brooke Miller and Sophie Golay), they are able to receive the support and training needed to strengthen their bodies and build endurance. They also participate in a strength training class every morning before school.
This team consists of 20 girls who become closer to one another throughout the season through team-bonding events and working as a team every practice. Natalie States, "It is very important to have a strong relationship with your teammates in cheerleading." It takes every person to do their job correctly in order to execute their routine perfectly during competitions.
There are categories that each team is placed into. These categories consist of Large Varsity teams, Medium Varsity teams, Small Varsity teams, Large Junior Varsity teams, etc. Restifo excitedly expresses, "We are in the Medium Varsity Tumbling division his year and are CONFIDENT we will establish team round-off tucks by Nationals." At the end of each competition, the winner of each division is awarded a first place trophy and sometimes each member will receive a first place medal. The announcer will also announce the Grand Champions of the entire competition which is what the girls work for every week before their trip to Nationals.
The team agrees that, "this season has been the best season yet due to their elite skill leveled stunts, committed members who have been practicing since April, and the coaching staff." The girls are in Florida right now and are ready to compete at Nationals this weekend. They expect to make it to finals this year for the very first time against the advanced Southern teams who compete in their division.
We wish them the best of luck to prove to the nation that they're the best of the best.