The Road To State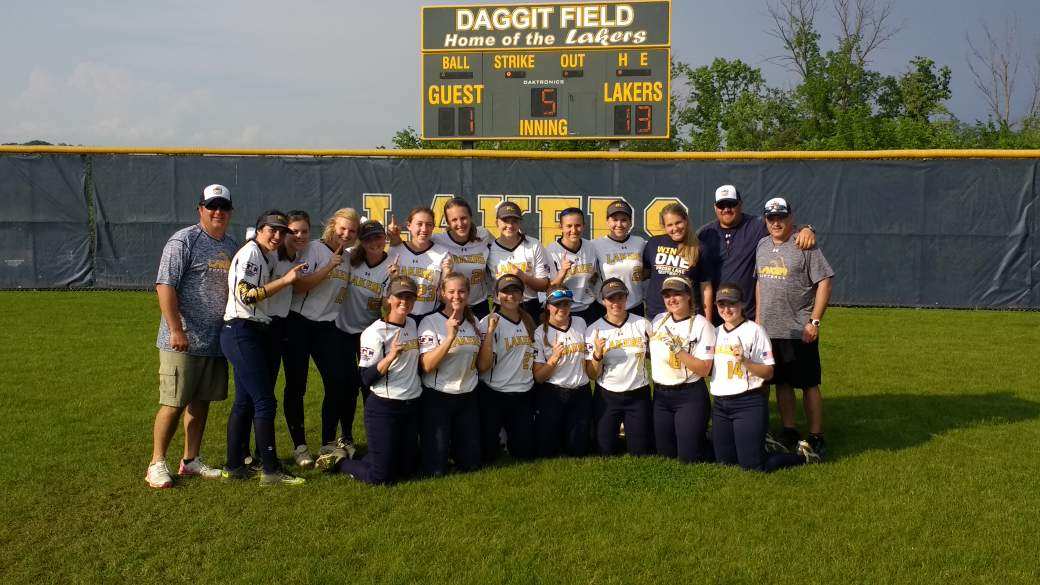 Courtney Cornelius, Entertainment Editor
May 22, 2017
At the beginning of each season, head Varsity softball coach, Matt Haefner, establishes one goal for his team… to become conference champs. After five years and a team of 15, his Prior Lake High School coaching career has won him a conference title.
The players on the field possess great athleticism, talent, and focus that make up a Varsity idol. With the conference title under their belt, the team prepares to take on sections at the number 2 state ranking.
With a regular season of 18 wins and 2 losses, the team is more than equipped for excellence. Beginning Tuesday, May 23rd the Lakers take on Chaska in their first section game.
Coach Haefner and assistant coach Dan Beech hope to secure the section championship and head to state. These next couple weeks of tournament style sections add many pressures to the team. With these pressures on the side, these girls will play their hearts out.
The 4 seniors on the team — Maddy Larson, Mikayla McEnery, Mackenzie Hoeg, and Katie Stewart — all near their last days as Laker softball players and much emotion falls on these games. Let the Lakers drown the field!