Life of a Student-Athlete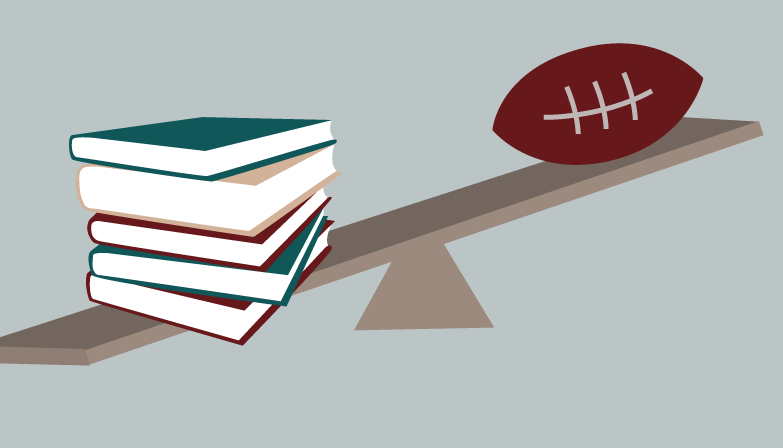 A lot of the kids at the high school are involved with some type of sport. Most kids stop playing after high school, but there are some that want to play at the next level.
A student-athlete's goal is to play in college. They're doing all they can to be recognized by college coaches to hopefully be recruited by one of them.
People don't realize how much hard work they have to put into everything when being a student-athlete.
One, nights are endless. They have 7 hours a day for school, come back late from practice, and finish some last minute homework/studying. This cycle repeats every day.
Two, they're tired and sore all the time. Most likely, their week consists of having 2-3 hour practices each day. That's why your friend may be tired, sore, and overwhelmed.
Sometimes, a lot of kids are lucky. They somehow manage to be really good at their sport and also get decent grades. If this is the case, they can potentially have  scholarships for academics and sports at the next level.
A lot of the time, they have to work really hard just to get recognized by the coaches they want to play for. They make the extra effort to participate in camps and tournaments such as showcases where college coaches might get a glimpse and see their potential.
There's a lot of hard work and determination behind every student-athlete. With all the time and effort they put into school and into their sport, they're a force to be reckoned with.