Tackling Cancer While Tackling Lakeville North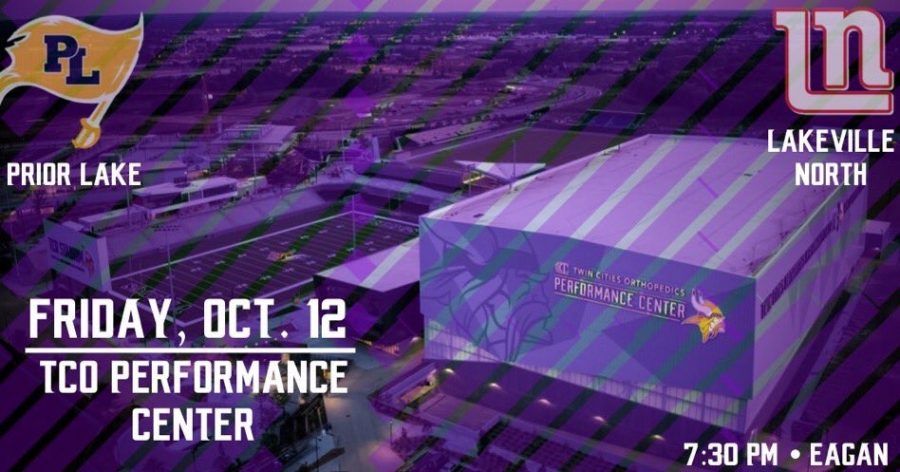 Friday October 12th won't be an average Friday night football game for Prior Lake High School. Instead of cheering on their Lakers at Dan Patch Stadium in Prior Lake, Laker fans will be cheering on their favorite football boys at the TCO Performance Center in Eagan. The fans will be supporting both the Lakers and Randy Shaver's Tackle Cancer Fund.
The Lakers were invited to play at this amazing facility while at their Vikings football summer camp. Kirk Cousins, the current Vikings quarterback, personally invited Lakeville North, Eagan, Farmington, and Prior Lake to play in their famous training facility.
Not only is this an astonishing opportunity for Prior Lake, but they also get to support the Tackle Cancer Fund.
The Randy Shaver Research and Community Fund has partnered with high schools all around the state to set up games to promote this awesome cause.
The Randy Shaver website says that "Randy Shaver has been at KARE-11 Television (NBC Affiliate) in Minneapolis/St. Paul since 1994."
Randy started donations to further cancer research and help his fellow Minnesotans battling cancer, but his fight towards cancer accelerated when he became a victim to this illness. Shaver was diagnosed with Stage IV Hodgkin's Disease in 1998. Because of the frequent remissions and treatment, Randy has become more passionate about finding a cure.
Over the summer, Randy told the public about the second diagnoses of his cancer. This caused the hash tag #2for2, meaning Shaver will come out of this diagnoses with a second win.
The foundation is setting up many volunteering and donation opportunities to not only help Randy, but cancer research.
Along with donations at the door, the Lakers also sold Tackle Cancer T-Shirts with the profits going to the Randy Shaver Tackle Cancer Fund! Bracelets are also available on the KARE 11 website to increase the donations!
Let's not only tackle Lakeville North this Friday, but let's tackle cancer too!