Pink on Pink: What Football Means to us
Many of you probably went to the October 12th football game with the "Tackle Cancer" theme, and if you didn't go to it, then you at least heard about it. Whether it was the millions of announcements that the school made, or your friends complaining about how they couldn't find the right shade of pink.
Most people will convey the game as torture or painful to watch due to the fact that we lost sourly to Lakeville North. However, there can be many points made in favor of the atmosphere surrounding the game, not including the weather. The game was started to help promote breast cancer awareness and boy did it succeed.
From pink tutus to pink hair, the color support had no boundaries. Even if you weren't paying any attention to the actual game, you were still involved in some way no matter if you wanted to be or not. As long as you showed up, you were apart of the crowd and that alone is huge.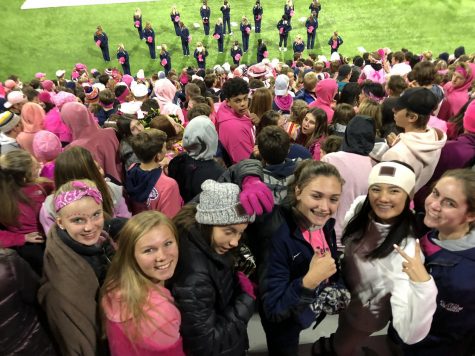 What I have always loved about football games is how it brings each individual and turns them back into a collective. Each and every person there shows up to watch the game and be there with their friends.
But at the end of the night you're pretty much guaranteed to have made one more new friend when you are walking out of those gates. Name one time you didn't walk out of a football game having had a conversation with a complete stranger. Even if you never speak to that person again, they were still a part of your night.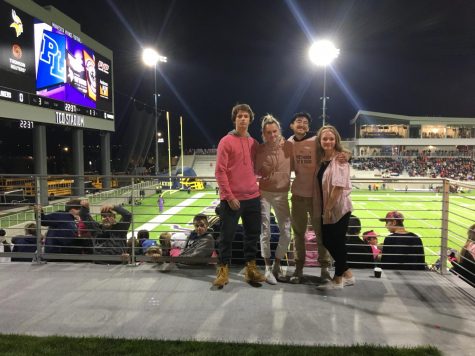 I was also able to catch up with one of our JV football players Tom Steindorff, who was able to warm up with the team on Friday night.
Q: "What did the game mean to you?"
A: "I think it was a great opportunity for the team to be able to raise awareness and step up in the process."
Q: "What was it like to be able to play at TCO stadium?"
A: "It's a great way to gain recognition for the way you play and is a lot of fun to do."
As he said, playing and being at TCO stadium itself is so special and fun. It's a chance to sit and see where the Viking's practice and train, and it's such a surreal experience for anybody involved.